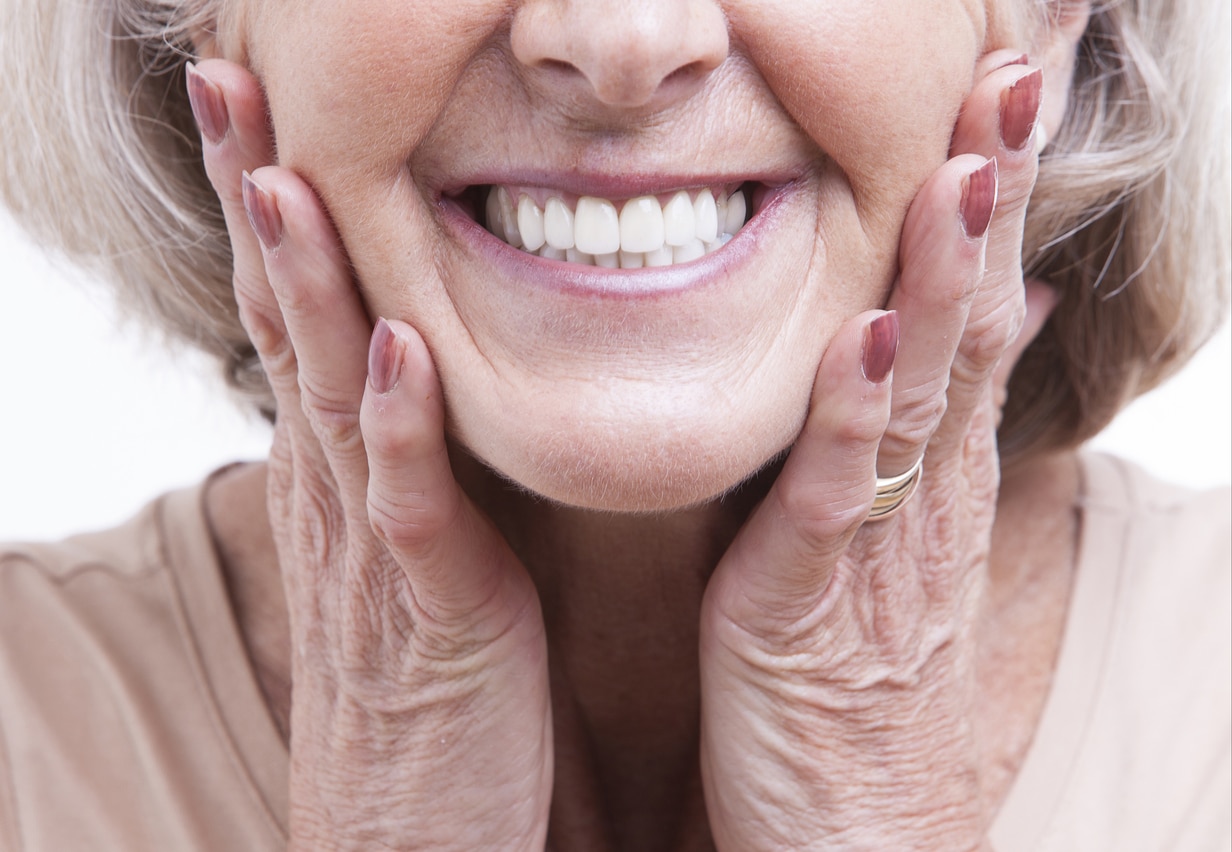 Dentures
Dentures vs. Dental Implants: Everything You Need to Know
If you've lost teeth— all of them or just a few—it can quickly impact your self-confidence. Whether natural aging, poor dental hygiene, genetics, or other factors have caused you to lose teeth, this loss can be mentally and physically challenging. In fact, missing teeth can affect your overall well-being and can cause gum disease, jaw structure problems, and more.
Fortunately, Shelby Dental offers dentures and dental implants for those with missing teeth. While they may seem similar, dentures and dental implants each offer a different set of benefits to those who need them. In this blog, our team discusses everything you need to know about dentures and dental implants. Keep on reading to learn more about restoring your smile with dentures or dental implants!
Dentures
Dentures are not a permanent fixture in your mouth. Instead, they sit on the gum and are secured with denture adhesive. Shelby Dental offers full and partial dentures to meet each of our patient's needs.
Benefits of Dentures
Dentures can be removed whenever needed, like before bed. Because of this, they're more suitable for individuals with weak gums or a jaw that can't hold implants.
When considering costs, dentures are one of the more budget-friendly options. Since the fitting and implantation process isn't invasive, denture costs are low compared to dental implants. And, if you ever accidentally damage your dentures or need a new fit, it's easy to get them repaired or modified. At Shelby Dental, we offer same-day denture services so you can walk out with your brand new smile same-day! With this innovative service, you can have dentures that compliment your facial structure, match your teeth color, and more.
Drawbacks of Dentures
It's important to note that if you're not using an adhesive, your dentures may slip while eating or talking. If you're worried about slipping, softer foods are recommended to avoid damaging your dentures.
At Shelby Dental, our team can help you get the best fit for your dentures and recommend denture adhesive that is long-lasting and effective so you don't have to worry about any mishaps.
Dental Implants
Compared to dentures, dental implants are a more permanent replacement for lost teeth. They are implanted directly into the jaw bone, similar to natural teeth, and are usually accompanied by a dental crown. Dental implants can replace several teeth or all of them, depending on your needs.
Benefits of Dental Implants
Dental implants can restore mouth function for over twenty years with the proper care. With dentures, the body recognizes the lack of teeth, and may stop sending minerals to the jaw. But with dental implants, you can preserve the structure of your mouth and the appearance of your jawline.
Dental implants also offer a traditional dental lifestyle. You'll brush your dental implants like usual and won't be able to take them out as you would with dentures. It's important to note that whether you choose dentures or dental implants, regular visits to your dentist are vital to maintaining your new pearly whites.
Drawbacks of Dental Implants
Dental implants are notorious for being costly because of the time-consuming fitting, implantation, and follow-up treatments. Since dental implants are placed in your jaw, you'll spend time recovering and healing from the procedure.
Comparatively, dentures have no downtime, only the time spent at your fitting. Depending on your needs, you may also require bone grafting procedures.
Feel Confident in Your Smile for Years to Come
With dentures and dental implants, you don't have to settle for a smile that doesn't make you feel your best. Our team can restore your confidence with our state-of-the-art technology, proven techniques, and compassionate care. If you need more advice about dentures or dental implants, the team at Shelby Dental is here to offer unparalleled guidance and support.
Shelby Dental: Your Denture Experts
Proudly serving Calera, AL, and surrounding communities, Shelby Dental is your ultimate destination for all dental needs. We offer same-day dentures and comprehensive dental services. Call us at 205-235-5859 or contact us online to schedule your appointment!