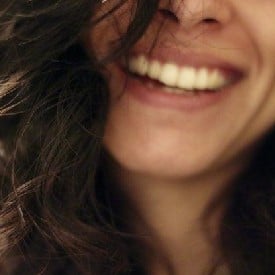 Uncategorized
"I am terrified of the dentist, so I've let my dental health go" – a patient's perspective
"Phyllis" knows all too well how the fear of going to the dentist can hold you back from receiving the dental care you need to have a happy and healthy smile.
"I am absolutely terrified of dentists," states Phyllis. "Because of this fear, it has been more years than I would like to admit since my last dental visit. Some friends recommended that I visit Shelby Dental, so I thought I'd try to swallow my fear and give it a shot."  
And just like Phyllis, if you have a fear of the dentist, please know that you are far from alone. In fact, a recent study suggests that more than 75% of American adults have some amount of fear when making a trip to the dentist.
Thank goodness Shelby Dental helped Phyllis with both her fears and her dental care needs
Fear is something that holds many of us back. Even when we know it is a benefit to our own health, such as going for routine dental checkups to the dentist, the fear can keep us from getting the health care we need.
From the moment Phyllis walked through the doors of Shelby Dental Center, she tells us she was greeted by a super friendly front desk receptionist, which helped to immediately put some of her fears at ease. Along with the soothing tone of the receptionist who helped check Phyllis in for her appointment, the waiting room itself was inviting and comfortable.
However, Phyllis wasn't able to enjoy it for long, since she was taken back for her appointment—right on time!
"Even though I had an afternoon appointment, I was called to a room right at the time of my appointment," Phyllis says. "I just assumed I would have to wait a while like most doctors' offices. I was pleasantly surprised when I was taken back for my cleaning at my appointment time, which made me feel they respected my time as much as I did theirs."
A *No Judgment Zone* for dental care
As Phyllis walked back to the dental chair, her fear of dentists, drills, tools, and instruments came roaring back. But, it wasn't for long, as Phyllis met her dental hygienist.
"I was completely honest and told the hygienist how scared I was and how it had been a while since my last cleaning," says Phyllis. "However, the hygienist was completely understanding and didn't judge me at all for not following through with regular dental cleanings. Rather, she empathized with me, and she talked me through every detail of the cleaning so that I could feel calmer during the process. She even cracked jokes and brought up other topics of discussion to keep my mind off of things, which really helped ease my panic.  I actually unclenched my fists before they got finished with me!"
Phyllis also expected to be in some pain during and after the cleaning since it had been so long since her last dental visit, but she was happily surprised when she didn't hurt at all throughout the cleaning, or even afterward.
Exceptional dental care service from start to finish
After the dental hygienist had finished her part of the cleaning, Phyllis was able to meet with the dentist who was able to give a professional evaluation of her teeth and options available for the work that needed to be completed – in Phyllis' case, it was multiple crowns and a bridge.
"I didn't feel forced by the dentist, but rather felt a part of the team in caring for my oral health," Phyllis explains. "He really talked to me like a consultant, and I liked that. He valued my opinion as much as I did his."
Before Phyllis even walked out the door, she was given an estimated cost of the work she needed to have done.
"It was amazing and frankly unexpected to be able to have that information so immediately that I could go home and really evaluate my budget along with the costs to make the best overall decision for me," says Phyllis. "As crazy as it sounds, I honestly left Shelby Dental Center ready to come back because of the comfort and care the entire team showed me from the time I walked in the doors to the moment I left. I will definitely be back with less fear, less anxiety, and eventually fewer dental problems as a result!"
Discover how our knowledgeable and friendly team at Shelby Dental Center in Calera, AL, can help you!
To schedule an appointment at Shelby Dental Center to discuss whether dentures or implants would be best for you, call (205) 664-1190. Our office is open Monday-Thursday, 7 a.m. to 5 p.m.